Gregory Caban sent this in: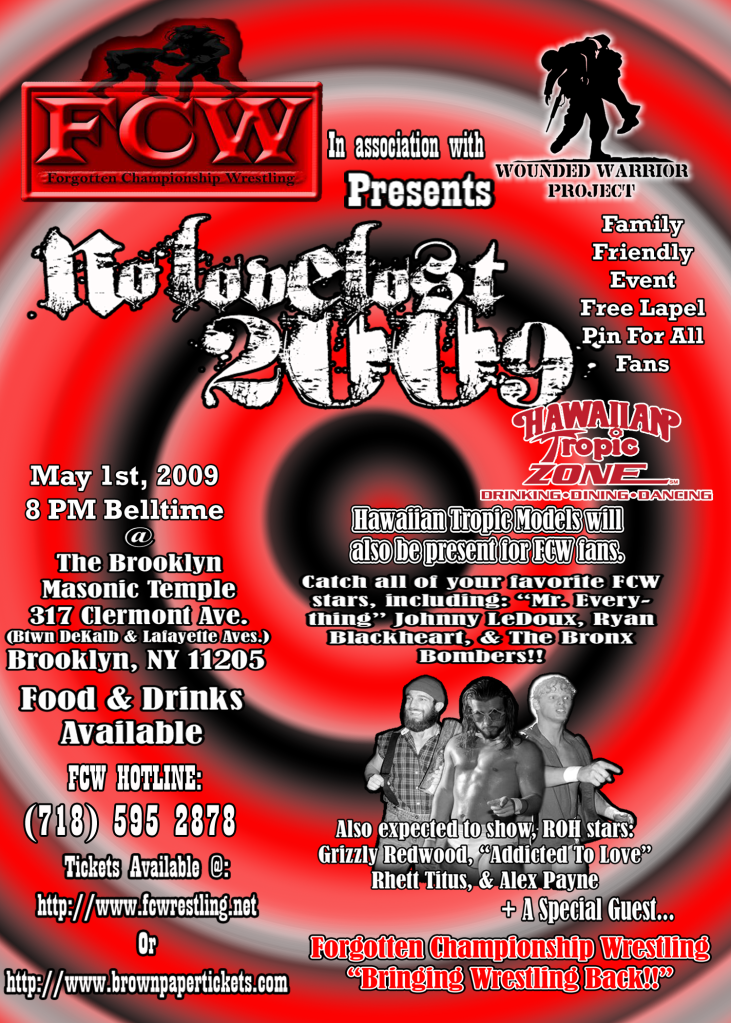 ---
Devin Cutting sent this in:
Wrestle-Midlands returns to the Avenue Members Club in Birmingham, England on April 17th, 2009 at 7:30 PM with these matches:
Dave Moralez vs. Kevin Thorn
Stixx vs. Jay Icon
The Bouncer vs. Paul Malen
The Hunter Brothers vs. Pride N? Punishment
Go to http://wrestle-midlands.com for info about Wrestle-Midlands and http://prowrestlingevents.tk or http://prowrestlingevents.webs.com for info about upcoming wrestling shows worldwide.
---
Jason Blaustein sent this in:
Turnbuckle Promotions Inc is pleased to announce that Sean Waltman will be joining us on May 30th, 2009 at Legends of The Ring in Monroe, NJ. Don't miss this opportunity to meet X-Pac, 1-2-3 Kid, Syxx and a member of both the NWO and DX.
For more information go to www.turnbucklepromotions.com and click on LOTR on the left column.