Results from the indy wrestling scene for April 8 to April 10, 2016.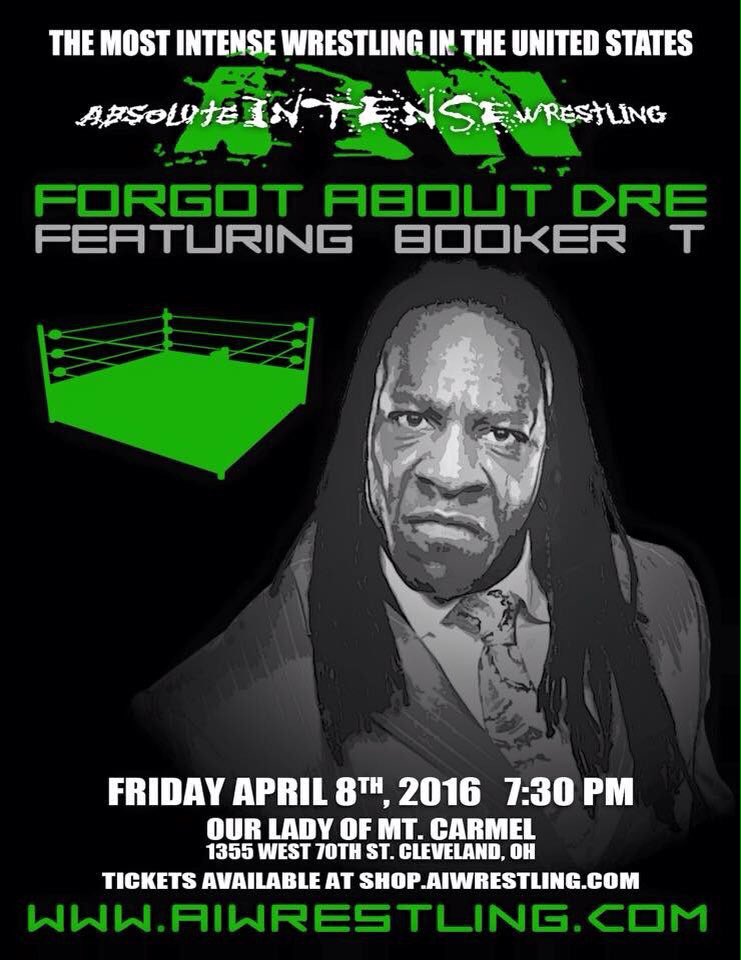 4/8 AIW Forgot About Dre: Cleveland, Ohio
1. Candice LeRae def. The Laredo Kid, Louis Lyndon & Cloudy
* Segment with Booker T & Grado where they have a Spinnaroonie contest until Booker lays out Grado with the Book End.
2. Space Monkey def. Grado & Rex Brody
3. AIW Tag Team Titles: Hot Sauce Entertainment (Tracy Williams & Tyson Dux) def. To Infinity & Beyond (Colin Delaney & Cheech) (c's) to win the titles.
* It is announced that these two teams will have their final match against each other at Absolution XI for the titles in a 2/3 Falls Match.
4. Loser Leaves AIW: Johnny Gargano def. Alex Shelley by submission. Gargano had beat Shelley quickly, then Shelley challenged Gargano to an immediate rematch with the aforementioned stipulation. Alex Shelley is no longer allowed in AIW.
5. Jock Samson w/Col. Robert Parker def. Dick Justice via referee stoppage when Justice passed out from excessive blood loss.
* Afterwards, Justice challenged Samson to a Texas Death Match at Absolution XI.
6. Joey Janela def. Facade by submission.
7. AIW Intense Title: Alex Daniels def. BJ Whitmer, Britt Baker, Joshua Sing, Frankie Flynn & Jerry (c) to win the title after Gregory Iron interfered and distracted Jerry, leading to Daniels pinning him.
8. Josh Prohibition & Tim Donst def. AIW Absolute Champion Ethan Page & Raymond Rowe by pinfall when Prohibition pinned Page.
---
4/8 FIP Florida Rumble 2016 iPPV: Orlando, Florida
1. Fred Yehi wins the Florida Rumble, last eliminating Monster Tarver, to earn a future FIP Title match.
* Martin Stone runs in and lays out Yehi afterward.
2. SHINE Showcase: Leva Bates def. Andrea w/SoCal Val
3. Aaron Solow def. Black Baron, Donovan Danhausen & Jason Cade
4. Jon Davis def. Odinson
5. Balam def. Stitch Osiris
6. Jonny Vandal w/Trina Michaels def. Teddy Stigma & Jody Kristofferson
* Segment where Lince Dorado announces his involvement in the upcoming WWE Global Cruiserweight Series.
* In-ring brawl with Deimos & Earl Cooter, ending with Cooter laying out Deimos with a chairshot.
7. ACW Title: Mark Silva (c) def. CJ O'Doyle to retain the title.
8. Main Event: Rhett Giddens def. Monster Tarver
9. Encore Match from Kaiju Big Battel: The Unicorn Party def. Tucor & Paco Plantain
* During this match, Leva Bates (dressed up as one of the performers in the match) suffered a broken ankle after an over-rotation on a corner Cannonball.
---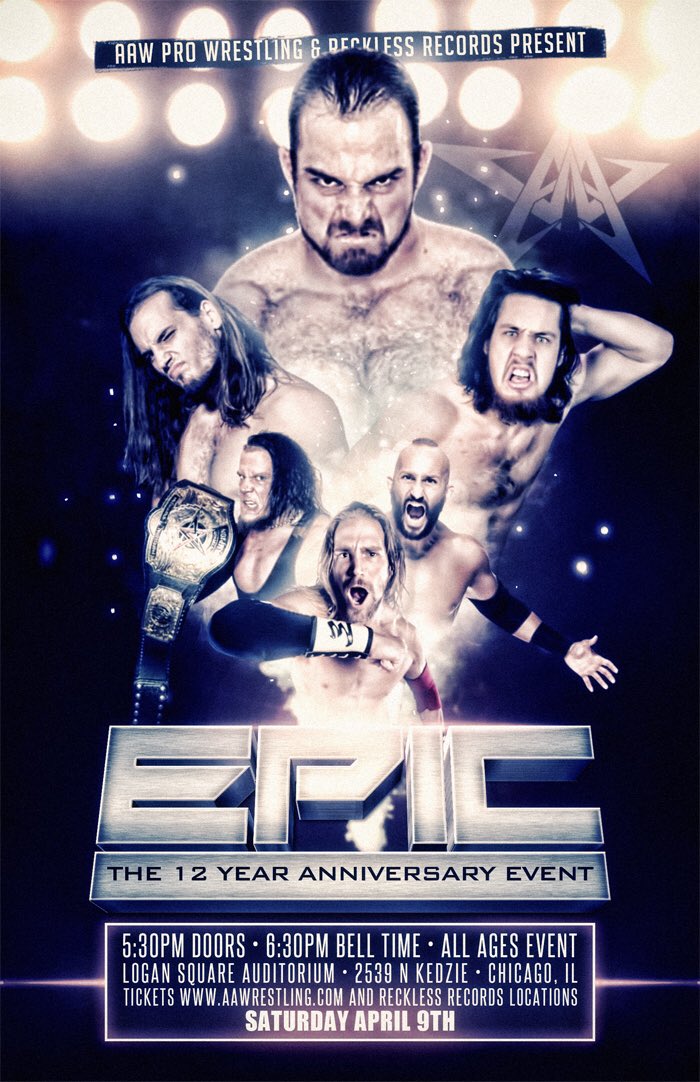 4/9 AAW Epic: Chicago, Illinois
1. Jessicka Havok def. Candice LeRae, Kimber Lee & Heidi Lovelace
2. Johnny Gargano def. Andrew Everett
3. Kongo Kong & Shane Hollister def. Zero Gravity & An Officer and a Gentleman (Dan Barry & Chuck Taylor)
4. Silas Young def. Timothy Thatcher
5. Chris Hero def. Trevor Lee
6. Kongo Kong def. Gregory Iron. Iron had issued an open challenge prior and Kongo accepted.
7. AAW Tag Team Titles: Davey Vega & Mat Fitchett def. The Hooligans (c's) w/Bucky Collins to win the titles.
8. Main Event: Tommaso Ciampa def. Zack Sabre Jr.
---
4/9 SMASH Wrestling Forest City Rampage: London, Ontario, Canada
1. Scotty O'Shea def. TARIK
2. Leah Vaughan def. Cherry Bomb & Courtney Rush
* Vaughan announced after that she will be heading to Japan soon for a tour with the STARDOM promotion.
3. Brent Banks def. Dillon Andrews
4. The Well Oiled Machines def. The Overdogs in a Tables Match.
5. Cody Deaner def. Tyler Tirva
6. Main Event: Tyson Dux def. Derek Wylde
---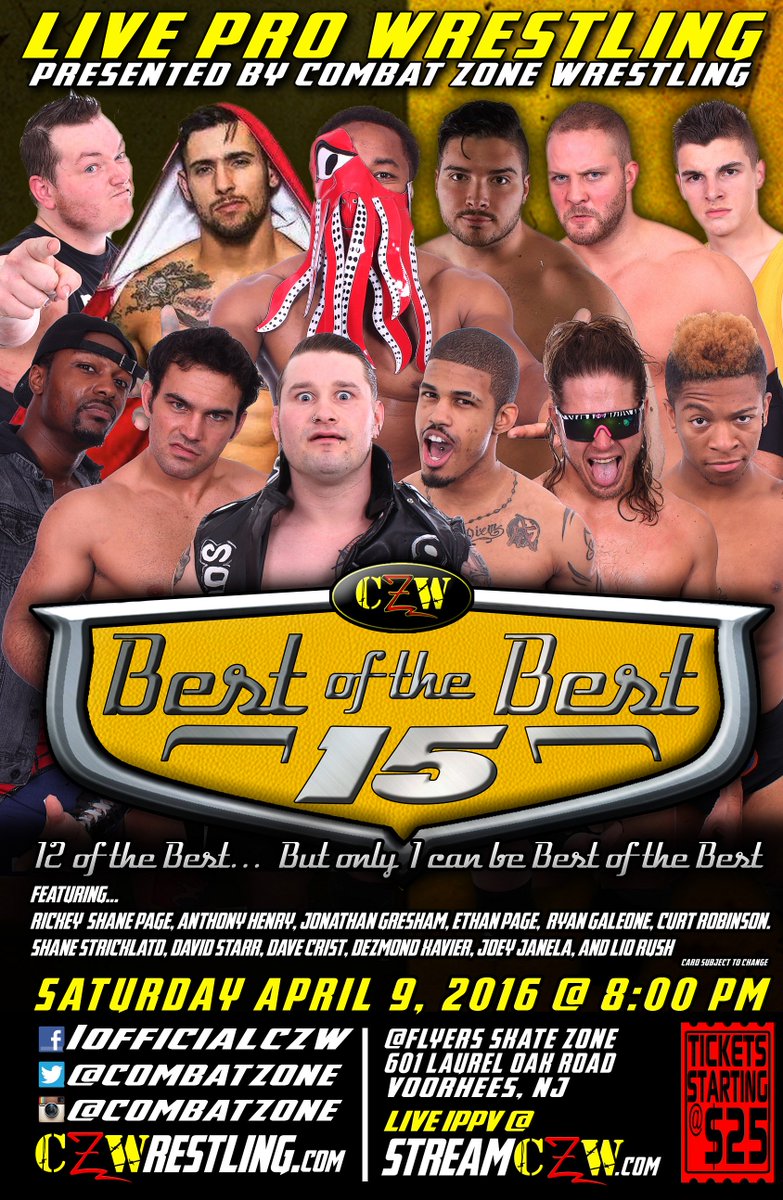 4/9 CZW Best of the Best 15 iPPV: Voorhees, New Jersey
* CZW Owner DJ Hyde did a 10-bell salute prior to the start of the show for the late Kris Travis.
1. First Round Match: Rickey Shane Page def. Ethan Page & Ryan Galleone w/Veda Scott to advance
2. First Round Match: Jonathan Gresham def. CZW Wired Champion Lio Rush & Joey Janela to advance. Rush attacked Janela before the match backstage, leaving him bloody, then never took part in the match.
3. First Round Match: Shane Strickland def. Anthony Henry w/Amber Young & Curt Robinson to advance
4. First Round Match: David Starr def. Desmond Xavier & Dave Crist w/JT Davidson to advance
* Segment with CZW Champion Matt Tremont issuing a challenge to FMW pioneer Atsuhi Onita, but was interrupted by Joe Gacy & Greg Excellent, both wanting future title shots at Tremont. Ended with Excellent laying out Tremont with a barbed wire bat that Tremont brought out with him.
5. Ultimate Opportunity Scramble: Brittany Blake def. Tony Nese, Ethan Case, Jason Cade, Chip Day & Aaron Williams
6. Semi-Final Match: Jonathan Gresham def. Rickey Shane Page to advance to the Finals.
7. Semi-Final Match: David Starr def. Shane Strickland to advance to the Finals.
8. The Amazing Gulaks def. The Nation of Intoxication (Conor Claxton & Devon Moore)
9. No DQ: Tim Donst def. Danny Havoc
* DJ Hyde comes out after and makes Tim Donst vs. Rickey Shane Page in the First Round of Tournament of Death 15 on June 11.
10. Main Event in the Finals of Best of the Best 15: Jonathan Gresham def. David Starr to win the tournament.
* Gresham cut a promo afterwards challenging Matt Tremont to a future title match.
---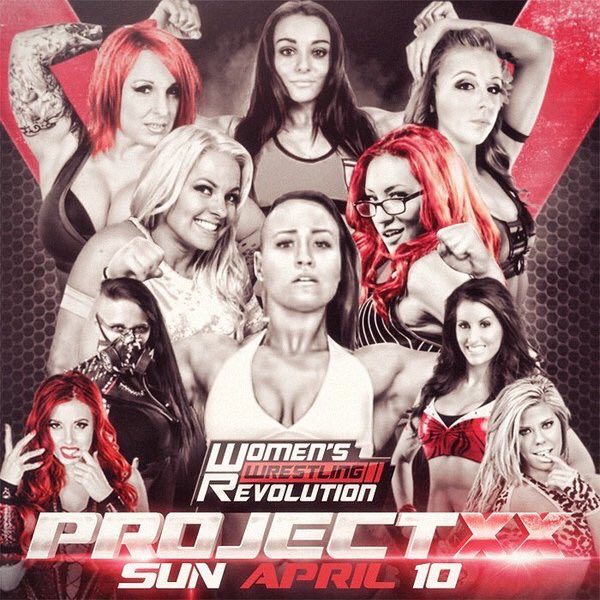 4/10 Women's Wrestling Revolution Project XX (debut event): Providence, Rhode Island
Pre-Show: Dominique def. MJ Jenkins.
1. Taeler Hendrix def. Barbi Hayden
2. Sonya Strong def. Davienne, Miranda Vionette & Willow Nightingale
3. Mistress Belmont w/Sammi Lane def. Solo Darling
* Chelsea Green promo, says she wanted to compete, but can't due to her recent broken collarbone. TNA Knockout Raquel interrupts and rips on Chelsea. Lexxus comes out and leads to….
4. Lexxus def. Raquel
5. Kimber Lee def. LuFisto
6. Beyond Wrestling Showcase: Jonathan Gresham def. Eddie Edwards
7. Jessicka Havok def. Jenny Rose
8. Main Event, 2/3 Falls: Veda Scott def. Jordynne Grace 2-1. Veda won the first fall, Grace won the second and then Veda won the third and deciding fall after spitting water in Grace's face when the ref was knocked down.
* WWR returns to Providence on July 30.
Sources: PWPonderings.com, SMASH Wrestling on Facebook, PWInsider.com, @DaveMuscarella