Courtesy of Impactwrestling.com:
Knockouts Champion Taryn Terrell Gets KO'd By Will Ferrell For New Movie
Knockouts Champion Taryn Terrell knows what it takes to compete at the highest level inside the ring. Taryn has now taken her in-ring skills to the big screen and it has become a trending topic this week. Taryn's cheerleader character gets hit in the face with a basketball by none other than Will Ferrell for a scene in Ferrell's upcoming "Daddy's Home" motion picture. Which, according to IMDB, also stars Mark Wahlberg, Linda Cardellini and Hannibal Buress.
The clip in which Ferrell's character attempts a half-court shot at a New Orleans Pelicans game and instead smashes the ball off of Taryn's face has been seen everywhere from Vine to Twitter to Instagram to Youtube. Makes one wonder if Taryn will attempt to exact revenge inside an IMPACT Wrestling ring in the near future?
We hope to have more from Taryn later today on IMPACTWrestling.com.
————————————————————
A clip on Vine of the scene being filmed has been posted that you can view below:
The official Twitter pages for the NBA and E! in the UK have also posted about the scene being filmed with the following posts: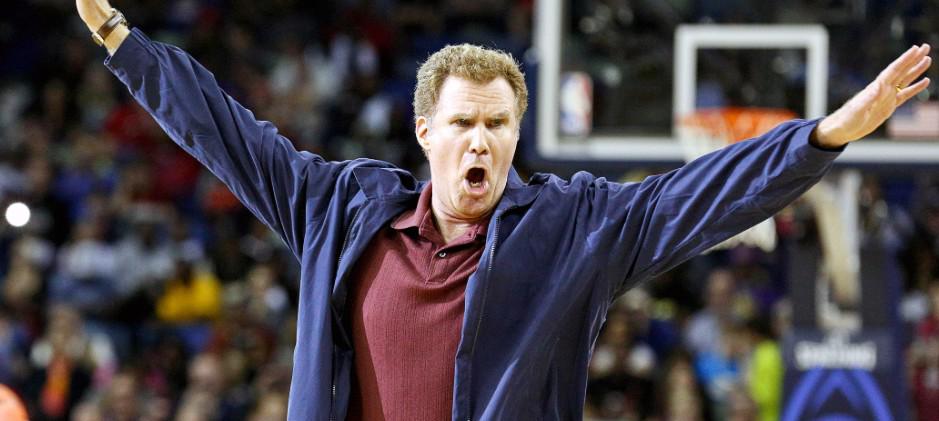 "@NBAcom: Will Ferrell caused all kinds of (planned) havoc at the @PelicansNBA game last night READ: http://on.nba.com/1uyeOsf"
"@EOnlineUK: Oh no! You've got to see this video of Will Ferrell hitting a cheerleader with a basketball. http://eonli.ne/15CJ4am "