WWE held a press conference earlier today to officially announce WrestleMania 32 at AT&T Stadium in Arlington, Texas on April 3, 2016. The press conference featured many WWE stars, former Dallas Cowboys football players and the mayor of Arlington.
Here are quotes and photos from the press conference today, courtesy of @WWE:
"Over 120,000 will descend upon this community…during #WrestleMania week" John Saboor, EVP, Special Events @WWE
.@HulkHogan takes the stage to announce @WrestleMania is coming to @ATTStadium in 2016.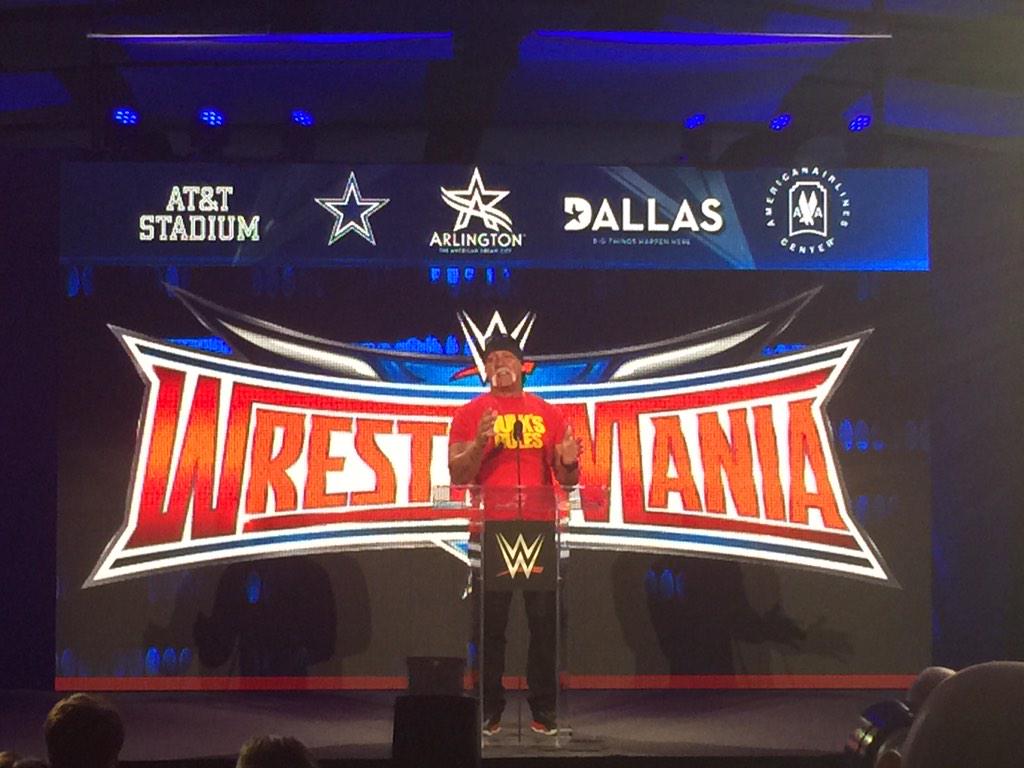 @ATTStadium has played host to major events…and is excited to add @WrestleMania." – @Cowboys CBO Charlotte Jones Anderson #WM32
"What started as a regional promotion has grown into a recognized worldwide brand." – @WWE Chief Brand Officer @StephMcMahon #WrestleMania
"I've been a fan of #WWE all my life, but in 1986 I was contacted by @VinceMcMahon and he said…we need a Cowboy." – Ed "Too Tall" Jones
"I'm the only mayor in the country with smile on his face all the time…because of events like this." -Robert Cluck, Mayor of Arlington, TX
"#WrestleMania is a rock concert and live theater highlighting world class athletes" – @WWE Chairman @VinceMcMahon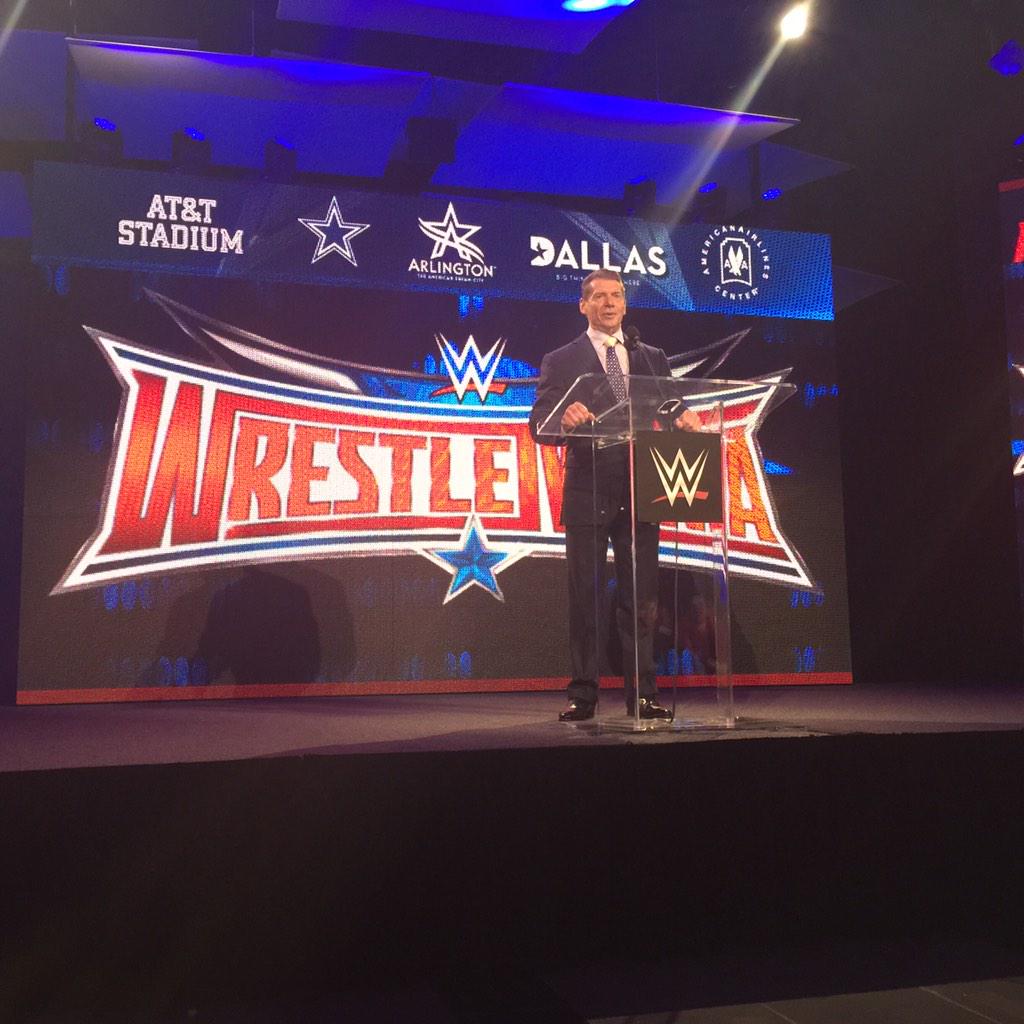 "April 3, 2016 will be the BIGGEST event in the history of @WWE" – #WWE Superstar @JohnCena #WrestleMania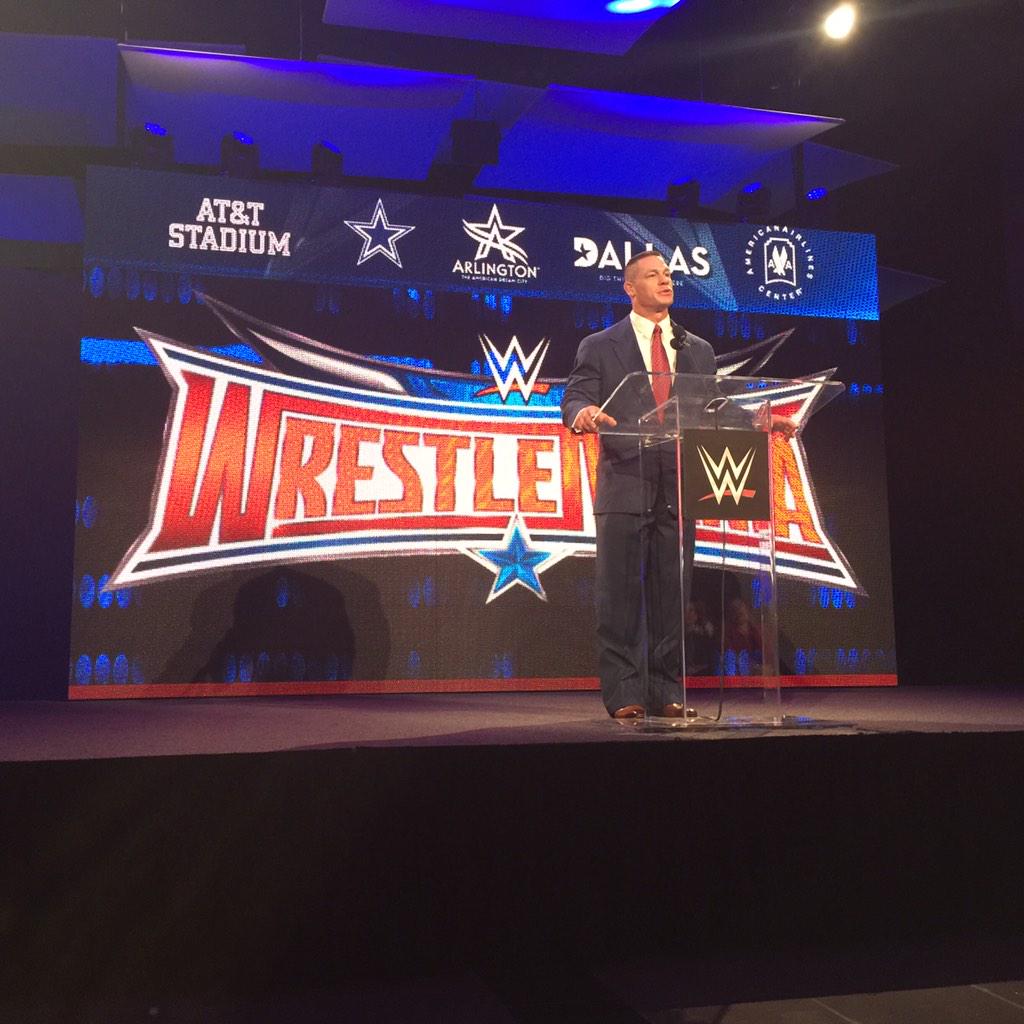 Triple H ‏@TripleH
#Proud @StephMcMahon @VinceMcMahon #WrestleMania #WM32 4/3/2016