The following participants and matches were revealed for the upcoming WWE World Heavyweight Championship tournament beginning on tonight's RAW from Manchester and continuing on this week's Smackdown. The tournemant ends at Survivor Series on 11/22.
* Roman Reigns vs. The Big Show
* Cesaro vs. Sheamus
* Alberto Del Rio vs. Stardust
* Kalisto vs. Ryback
* Kevin Owens vs. Titus O'Neil
* King Barrett vs. Neville
* The Miz vs. Dolph Ziggler
* Dean Ambrose vs. Tyler Breeze
Photo of the bracketing for the tournament on the titantron during today's RAW tapings in Mancehster was posted on Twitter that you can view below.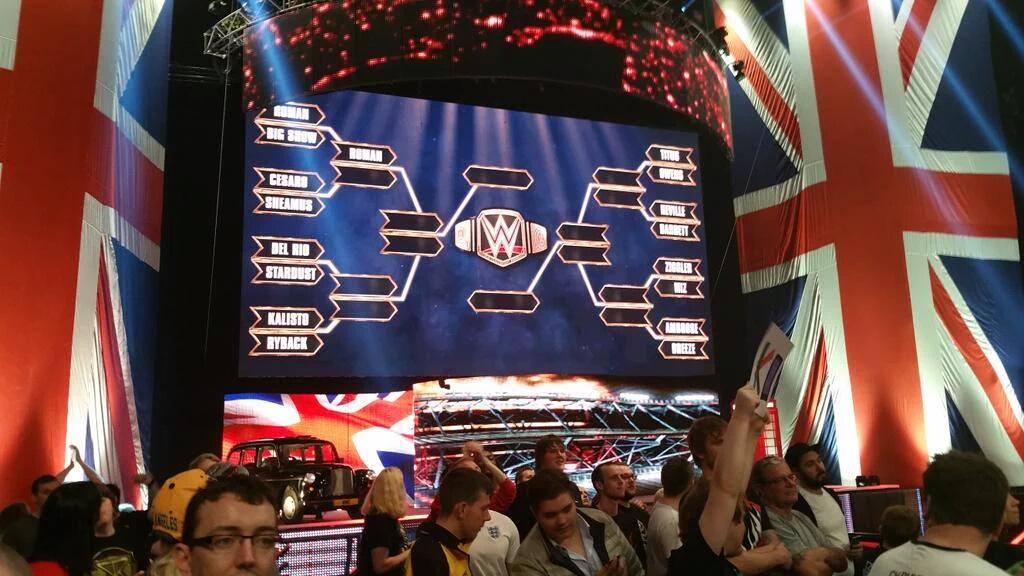 Wrestleview will have a full spoiler report of RAW later tonight, as well as live coverage of the USA Network broadcast.
Source: @WreViewUK on Twitter