AAA held a major press conference in Tijuana this afternoon to officially announce the return of Rey Misterio Jr. to the promotion.
After footage of Rey wrestling for AAA back in the 90's was shown, Rey made an appearance and it was announced that he would re-debut with AAA on the 3/15 "Rey de Reyes" PPV (which is expected to air in America on iPPV). AAA revealed that he would be wrestling that night but did not announce the match.
They also announced that Rey will be part of a special "World Cup" event in May for AAA. Rey will be teaming with Alberto el Patron and Myzteziz (the original Mistico/Sin Cara) in that tournament representing AAA and it will also feature teams from Japan, the United States, Mexican Indies and even a Lucha Legends team. Rey seemed to be genuinely happy at the press conference and posed for tons of pictures.
He is expected to debut with Lucha Underground at the next set of tapings, in April, but nothing was said during the press conference about that.
Rey and Alberto el Patron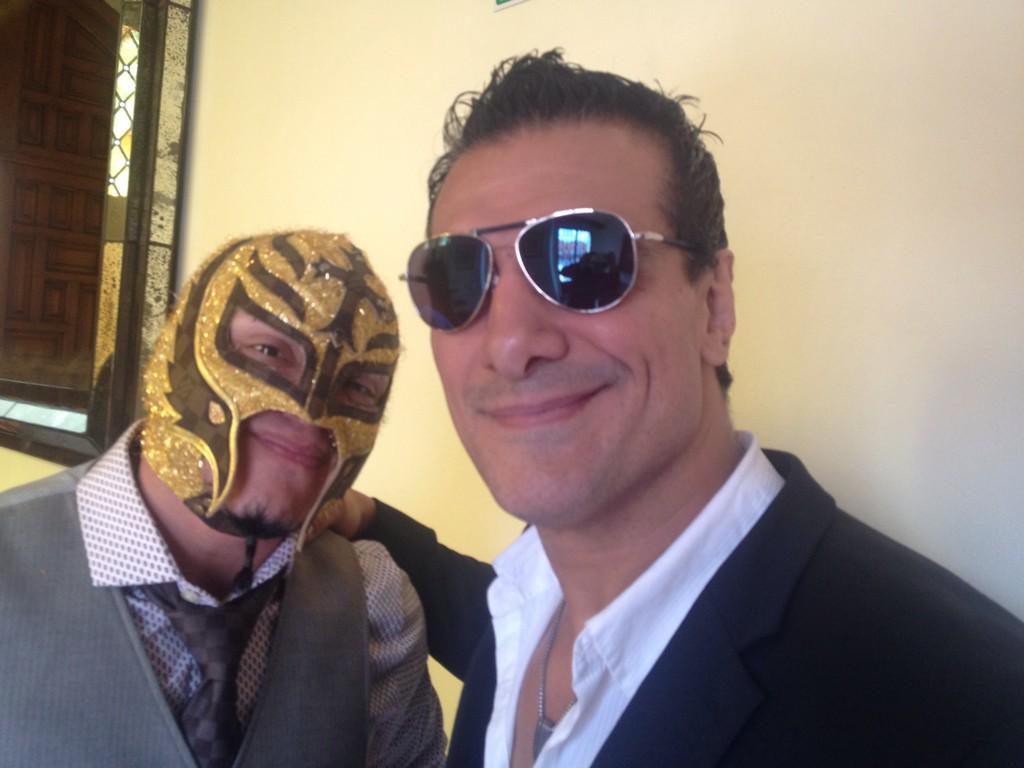 Rey, Alberto, and Myzteziz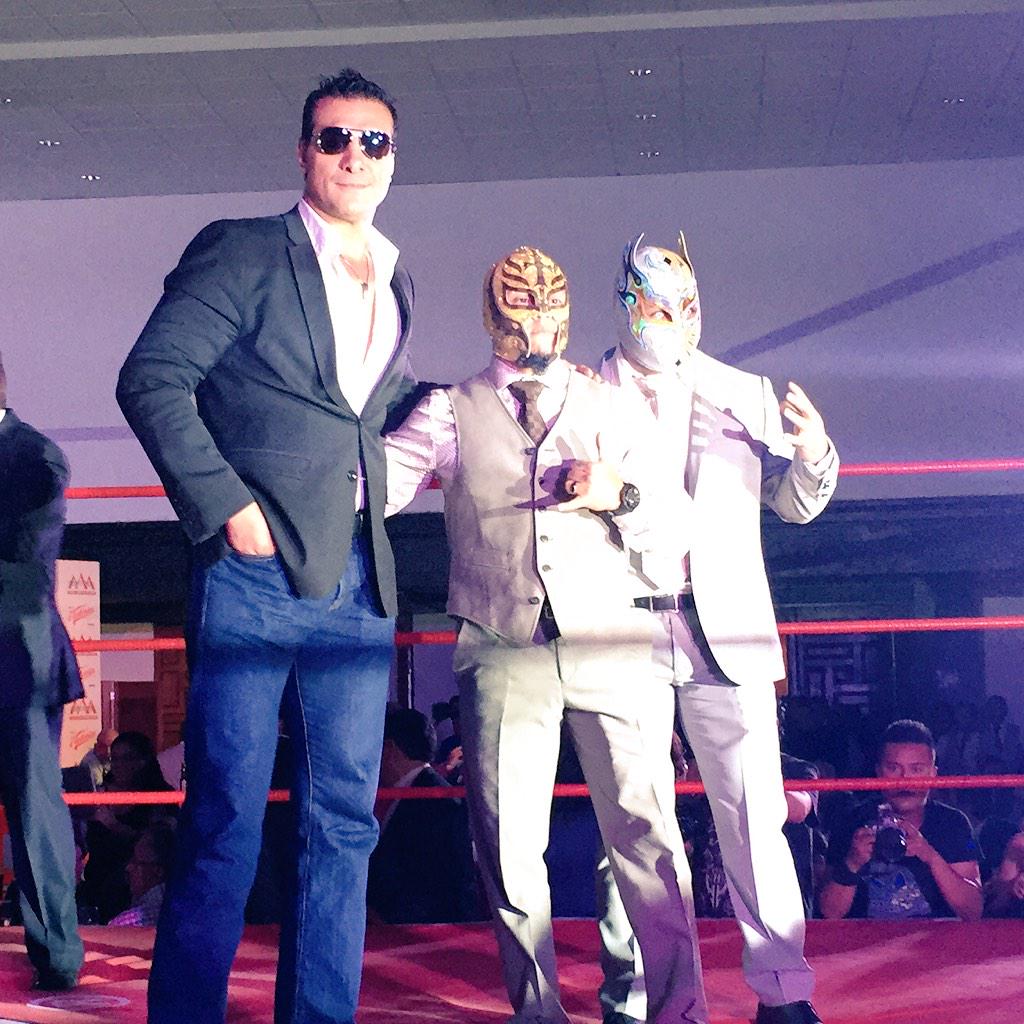 Rey, Konnan, and Perro Aguayo Jr.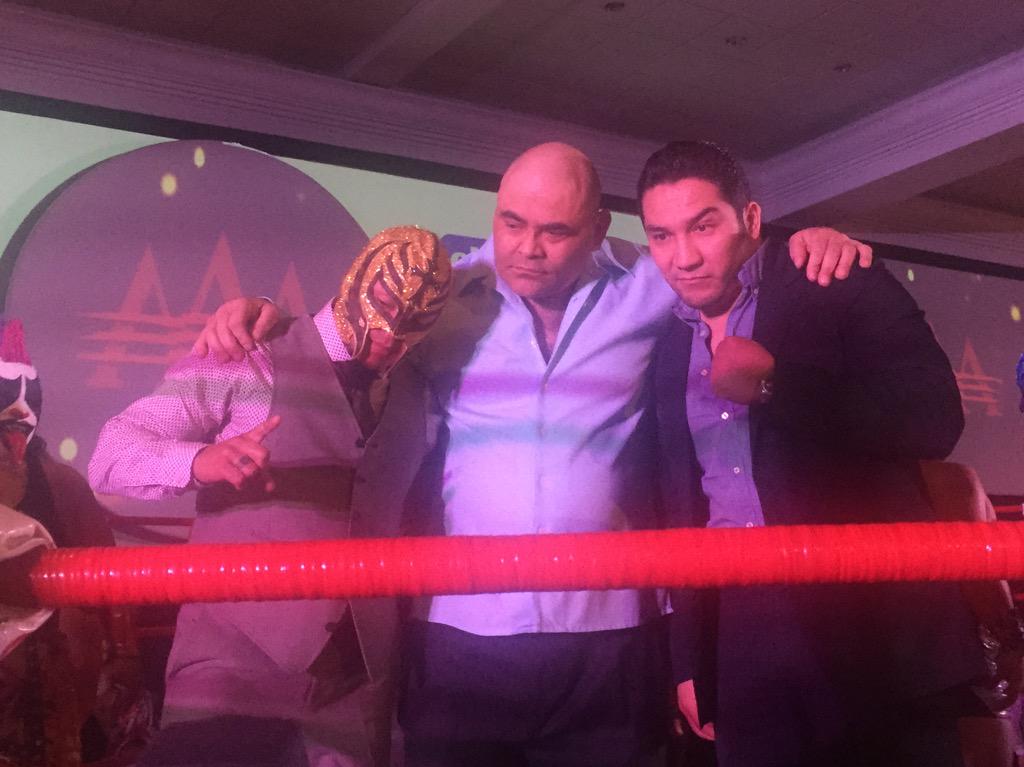 Rey with the rest off the AAA roster