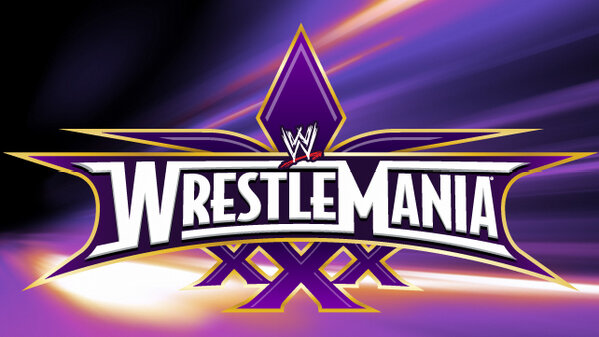 Today, WWE live streamed on WWE.com and their YouTube channel a "major announcement". Here are the highlights from that announcement:
– Matt Striker & Josh Matthews welcome us and introduce World Champion Alberto Del Rio, congratulating him on his title defense last night against the Big Show. Del Rio notes that it will be his 1st WrestleMania as champion. Del Rio says he is not afraid of Dolph Ziggler potentially cashing in on him, saying Ziggler will be the 2nd guy not to successfully cash in.
– We see a video package showcasing the highlights of last year's WrestleMania 28 in Miami, Florida.
– WWE announcer Tony Dawson heads to the podium and thanks everyone for coming.
– On the video screen, they show the customary "facts about WWE" video that showcases all the celebrities who have appeared on WWE shows and the WWE superstars who have appeared on mainstream television shows. It also highlights the "BE A STAR" campaign, the annual Tribute to the Troops event and WWE's work with the Make-a-Wish foundation.
– Brodus Clay & The Funkadactyls come out and do their schtick.
– The VP of Special Events for WWE, John Saboor, welcomes us and says that it was a fun way to start the show. He introduces the mayor of New Orleans, Mitch Landrieu.
– Landrieu thanks Vince McMahon, the superstars & the Divas for the show last night and being here today. Landrieu notes that New Orleans have hosted 25 of the biggest events in the country in record time. He mentions the NCAA Women's Final Four, the 2014 NBA All-Star Game and now coming up, New Orleans will host WrestleMania 30 on April 6, 2014.
– Landrieu says WWE & New Orleans will be a "perfect match". They expect an entire week of activities that will rival a Super Bowl or a NBA All-Star game. Landrieu then introduces WWE Chairman & CEO Vince McMahon.
– McMahon, not showing any limp from his recent hip surgery I might add, says WrestleMania is a celebration and there is nothing like that. Its a rock concert and a soap opera all rolled up into one and there is nothing like the city of New Orleans to host it. McMahon tells a story about the CFO stating his job description and the fact that McMahon cut him off and said his job description is to "put smiles on people's faces". McMahon says its a "perfect tag-team" the WWE & New Orleans and while he will not say the French saying, "let the good times roll".
– Saboor thanks McMahon and Landrieu for putting this together over the last couple of months. Saboor says that this wouldn't be possible without help from the New Orleans Saints. He introduces the owner of the Saints, Rita LeBlanc.
– LeBlanc says she hasn't been a part of a more enjoyable press conference. She thanks McMahon and his daughter, Stephanie, for being here for the press conference. She says she cannot wait for WrestleMania 30 next year.
– R-Truth then comes out and does his "What's Up" schtick.
– Saboor gives a round of applause for Truth. He mentions the week of events like Axxess, the Hall of Fame and RAW the day after. He says he expects over 150,000 people to take part in the week of events. Saboor then introduces the general manager of the Superdome and the New Orleans Arena, Alan Freeman.
– Freeman thanks WWE for bringing the Elimination Chamber pay-per-view last night, noting that it was a sell-out. Freeman notes his relationship with WWE goes back to the early 80s. Freeman mentions that New Orleans 1st bid for WrestleMania back in 2009. Freeman mentions the most recent stadiums who have hosted WrestleMania and notes that they all sold out. Freeman mentions that in late 2011, they were asked to come up to Stanford to pitch WrestleMania coming to New Orleans and McMahon, after they gave their presentation, says that New Orleans will have a WrestleMania. Freeman expects around 70,000 people to attend WrestleMania in 2014. Freeman again thanks McMahon and promises that it will be a great event.
– Saboor says that almost as much as WrestleMania, WWE looks forward to creating social events and using their digital & social media with its fans around the world. He then introduces Stephanie McMahon.
– Stephanie mentions her music used to be her music. Stephanie mentions Drew Brees' tweet this past Friday about the rumor of WrestleMania 30 coming to New Orleans. She sttaes that there were 9 million unique views of that tweet. Stephanie says the Superstars will visit local schools, hospitals and host a Make-a-Wish party during WrestleMania week. Stephanie says that WWE will have "one heck of a party, 30 years in the making" for WrestleMania 30.
– Saboor introduces Stephen Perry, the president of the New Orleans Conventions Bureau.
– Perry says its an "ultimate marriage" between WWE and New Orleans for WrestleMania 30. WWE is an event that is "pure, raw passion". Perry says he was nervous when making the pitch to Vince & Stephanie, but New Orleans was made to make this combination. Perry says the joy & passion WWE puts into its product, the city of New Orleans will equal for WrestleMania 30.
– Saboor then introduces the current WWE champion, The Rock.
– Rock says that his roots with New Orleans runs deep, having amazing matches when he was full-time in WWE, also shooting multiple movies, calling New Orleans "Hollywood South". However before that, his roots with New Orleans go back to when he was a player for the Miami Hurricanes facing Alabama for the National Championship. Rock says playing that game in New Orleans was an amazing experience. Rock says the WrestleMania experience for the fans is "incredibly unforgettable" and for the community is an "unduplicated experience" that the city will never forget. Rock says it will be a fun experience for the city of New Orleans. Rock closes by singing "When the Saints Go Marching In".
– Saboor then introduces the final guest for the evening, the man the Rock will be facing at WrestleMania 29, noting that its the most highly anticpated re-match of all time, John Cena.
– Cena says on April 6, 2014, WrestleMania celebrates its 30th birthday and what better place to celebrate it at than the Superdome. Cena says WWE & New Orleans run parallels in how much they care about what they do. Cena says WrestleMania will bring to New Orleans something they've never seen. Cena says WWE will give New Orleans a celebration they have never seen.
– The Rock comes back out, shakes Cena's hand and the two pose for photos for the media.
– The Big Show, Mark Henry, The Great Khali, Alberto Del Rio, Brodus Clay & The Funkadatcyls come out and thank everyone for coming.
– Saboor thanks everyone for coming and asks the media to stay to interview the Superstars. This closes the live broadcast.